Artificial Intelligence to redefine your Customer Experience
Progressive banks need laser sharp focus on Customer Experience to thrive in the age of Financial Services Disruption.
Personalized
Personalized Banking : Understand customers, build dynamic personas and predict behaviour.
Embedded
Embedded Banking : Across Voice, Text, Touch, Video, Image, & channels.
Frictionless
Frictionless Banking : Proactively serve customers intelligent interactions.
Ecosystem
Ecosystem Banking : Persona based Up-sell & cross sell of own and partner products
Natural Language Processing
BFSI specific multi-lingual NLP for meaningful customer conversations
Machine Vision
Extract, analyze and match photos, text and videos for Onboarding, eKYC & Verification
Speech
Deep learning based Multi-lingual TTS, ASR, voice IVR and voice verification
Recommendations
BFSI specific Ensemble and pre trained justifiable AI models for persona and context based streaming recommendations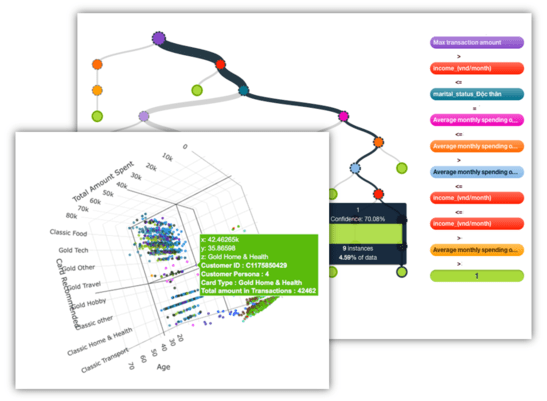 Your Innovation partner
Information, Transaction, Onboarding (Video KYC/eKYC), Authentication, Advise, Cross sell, Upsell, Churn prevention, Offers, Rewards or more. BankBuddy has pre-built solutions across segments, so that no matter what your customers need, we make sure you have the means to serve them.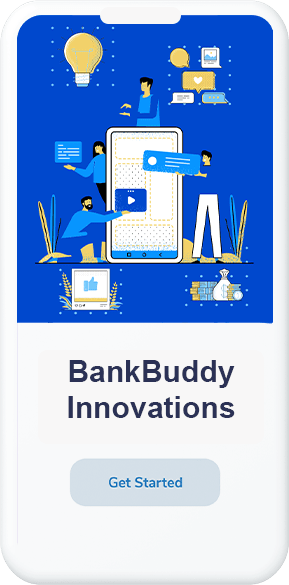 WhatsApp Banking
Offer secure, frictionless transactions across languages & segments on the world's favorite messaging platform.
SME Banking
Intelligent recommendations based on Cash, AR, AP, industry & currency.
Voice Banking
Step into the future with our voice banking across avatars, IoT devices, Holograms.
Video KYC
Effortlessly onboard customers with Facial recognition, Speech verification, Liveness detection and assisted video chat.
Card Rewards & offers
Enhance loyalty & delight customers with AI personalized offers
Insurance
Establish Ubiquitous presence and cross/upsell. Turn insights to actions – Automatically with our prebuilt models and bots.
Why BankBuddy
BankBuddy is a domain specific Artificial Intelligence platform for collective intelligence across silos of systems, products, departments and processes.
Your Innovation partner
Magical combination of design thinking, user experience, banking technology, customer experience & your business expertise to foster continuous co-innovation.
Comprehensive AI

Customer journeys embedded with NLP, Computer vison, Speech, Recommender System.

Faster time to market

Deploy Artificial Intelligence solutions in weeks with Pre-built AI models, Domain NLP, Data pipeline, Language packs, Customer journeys, Channel integrations & Core banking adapters

Future Proof

Extendable AI infrastructure to add new models, journeys, languages, intelligence et al

Domain Expertise

Retail banking, investments, PFM, cash management, SME banking, Trade finance & more.