Being one of the first interactions a customer has with his/ her financial service provider, the onboarding experience can have a huge impact on long term customer loyalty and retention.

Due to ever-changing government regulations and compliance requirements, the KYC process to date remains heavily dependent on physical branches & manual paperwork and remains a channel for banks who wants to meet customer expectations for fully digital experiences across all touchpoints.

Designed to meet compliance regulations across countries, BankBuddy's Omnichannel multilingual customer onboarding solution enables banks to remotely acquire new customers and complete eKYC across all digital channels including WhatsApp, Facebook, Web, and mobile.

Our advanced AI and Machine vision models are optimized to create secure and frictionless customer journeys and complete eKYC in under 5 minutes. Here's how we do it: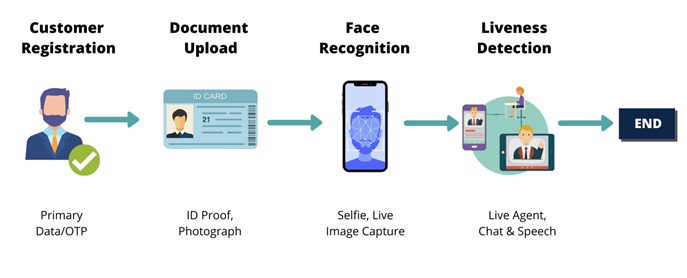 Step 1 : User Authentication – Multi-level user authentication including OTP/Pin, passwords, customer credentials, and primary data.

Step 2 : Document upload – Enable users to directly upload relevant documents like National IDs, Photo ID, Address proof, etc. as per compliance requirements.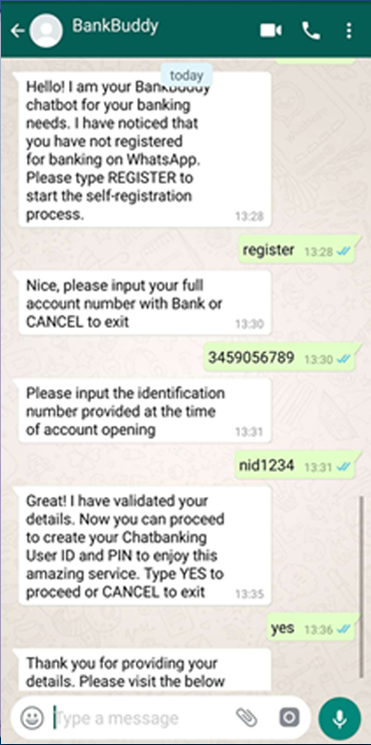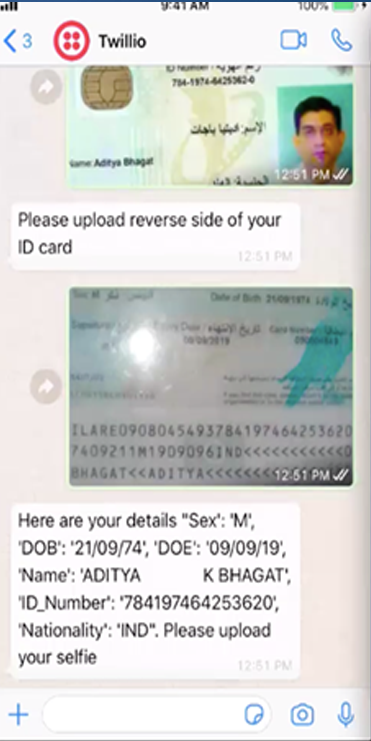 Step 3 : Data extraction- Advanced machine vision models and OCR is used for text and image extraction to collect the required information from the upload documents and send it to the customer for confirmation.

Step 4 : Document verification- Integrate with the internal systems, verify documents and ensure compliance.

Step 5 : Face/speech verification- Match extracted images to the user using live selfie/video upload with ASR for Speech verification.
Step 6 : Liveness detection - Real-time face & voice matching with live video recording.

Step 7 : Human Hand-off with live video chat - Bring a human in the loop and directly interact with the customer through live video.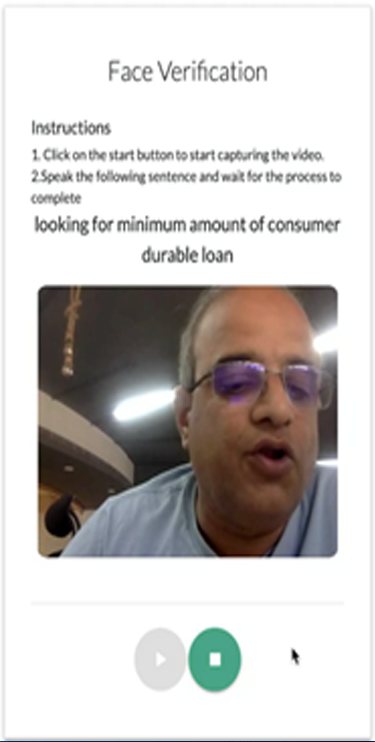 Multilingual omnichannel chatbots provide the flexibility to change the data collection form flow, validations, and integration characteristics at warp speed. Streamline customer acquisition process, increase revenue from new customers, and reduce onboarding costs by forgoing dependency on physical branches and service staff with AI-based remote onboarding.

BankBuddy provides end to end account opening solutions to help banks traverse through the internal and external systems for fully digital new customer acquisition.

Read more about how Bankbuddy enables secure payments & transactions on WhatsApp https://bankbuddy.ai/Why-BankBuddy-is-the-most-secure-WhatsApp-banking-platform