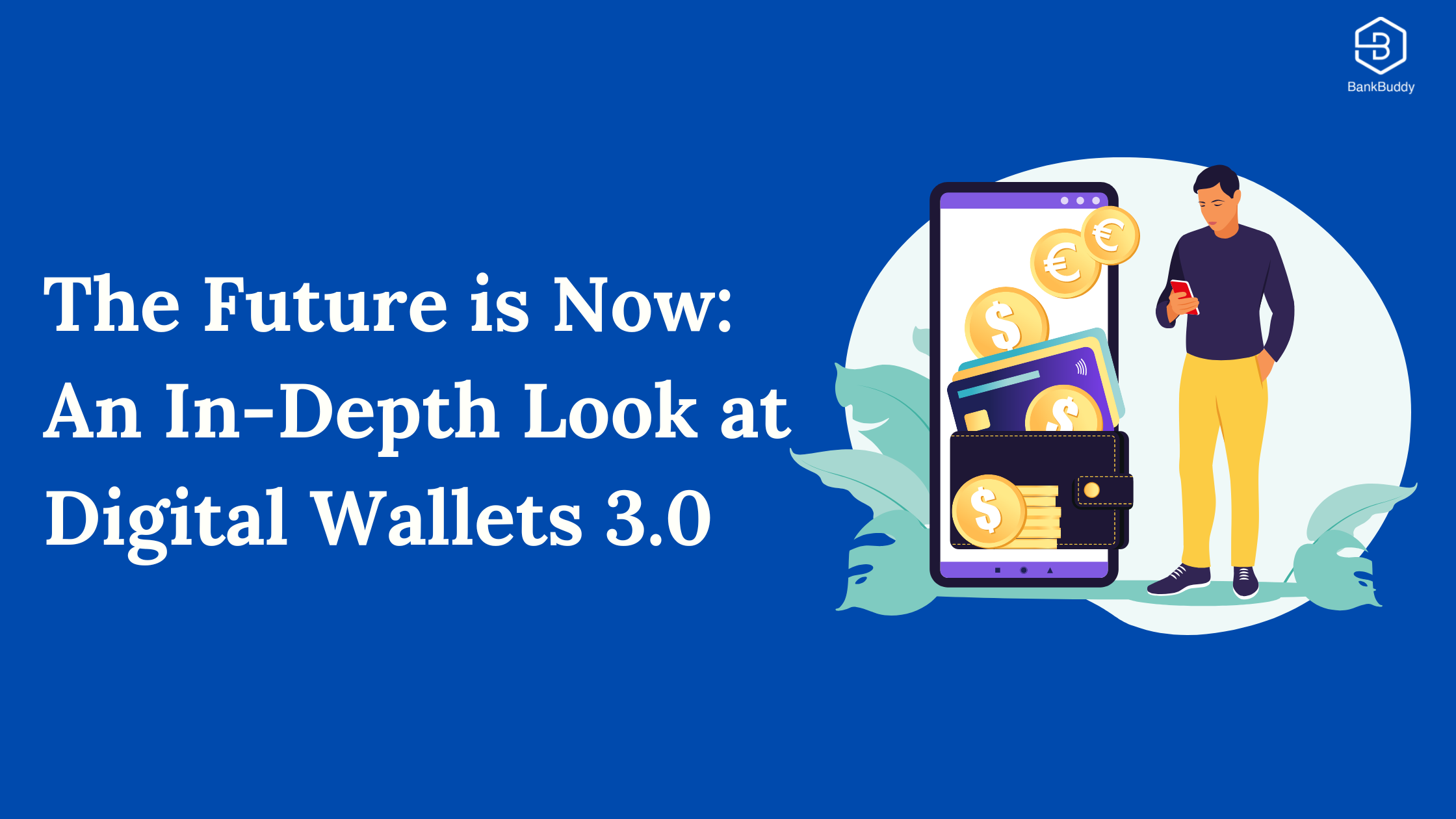 The Future is Now: An In-Depth Look at Digital Wallets 3.0
"Demand for "anytime, anywhere" payments - digital wallets, NFC payments, and QR payments is growing worldwide due to smartphones, the Internet, and personalized experience."

"Today, consumers have already moved from basic mobile money primarily offering peer-to-peer (P2P) transfers and cash in, cash out (Wallets 1.0) to wallets offering more complete financial services, including bill payments, savings, loans, and insurance (Wallets 2.0). We are already seeing improvements in Wallets 2.0, leading to feature-rich wallets that extend beyond the core financial services to include in-app shopping, access to services, and integration with online merchants, marketplaces, and platforms as a checkout option (Digital Wallets 3.0)." - Mckinsey
So, let's look at what Digital wallet 3.0 looks like in 2023 and beyond.
OmniDigital Wallet

-Offers StaticUI (web & mobile), multilingual conversational interface, ATM & APIs for embedded finance

Comprehensive Payment options

-Smart wallet has interoperability across multiple payment rails: P2P, Merchant, Billers, EFT, RTGS, Cash in/out, Request to pay, Invoice to pay, pay by bank account, click to pay (Mastercard, Visa, AMEX, Discover), cardless, cross border transfers, prepaid instruments

- QR code management - Self-service static, dynamic, and embedded QR codes

Multi X

Supports multiple payment methods, currencies, entities, languages, and algorithms for calculating charges, commissions, interests, and fees.

Persona-Based AI Recommendations

-Identify behavioral patterns from structured and unstructured customer data and hyper-target products based on AI recommendations - boost digital conversions

- Revenue expansion for banks: Increase cross-sell and upsell across ecosystems

Rewards/ Cashback

Engage digital wallet customers with personalized discounts, cashback, bonus points, and rewards using a dynamic customer persona

Embedded Financial Services

-Wallet 3.0 integrates financial services like investments, loans, and insurance into customer journeys on a single unified platform.

-With wallet-as-a-service, merchants can start offering their own e-wallets instead of relying on a third-party wallet. They can control the user experience from app click to payment approval.

-Embedding services in digital wallets help merchants personalize offers, and increase cross-sell and upsell revenue. Additionally, it can increase brand awareness, loyalty, and lifetime customer value.

Multi-Payment Rails

Users can store and manage multiple bank accounts and payment methods, including traditional, cryptocurrency, and mobile wallets, within one digital wallet platform.

On-ramp Cryptos

With the addition of on-ramp cryptos, consumers can accept fiat payments directly in metaverse banking. This way, banking customers can exchange real-world money for cryptocurrency coins and spend cash on digital assets. On the other hand, one can spend cryptocurrency on something in the real world that isn't available through the metaverse.

"Wallets are no longer simply a value store: they are a medium for every type of payment—and more. What started out as a closed-loop payments platform is fast becoming a front-end engagement channel, enabled by a multitude of open and semi-open payment networks"-Mckinsey

"As consumers get used to the convenience and accessibility of digital wallets, they expect the same experience from their banks and financial institutions." So, to stay relevant and meet the changing demand of their customers, banks must embrace the shift towards digital wallet 3.0 and gain a competitive advantage in the market.

Talk to us to see how BankBuddy digital wallet enables large global financial firms to innovative wallet solutions with pre-built customer journeys, security, and core banking adapters.