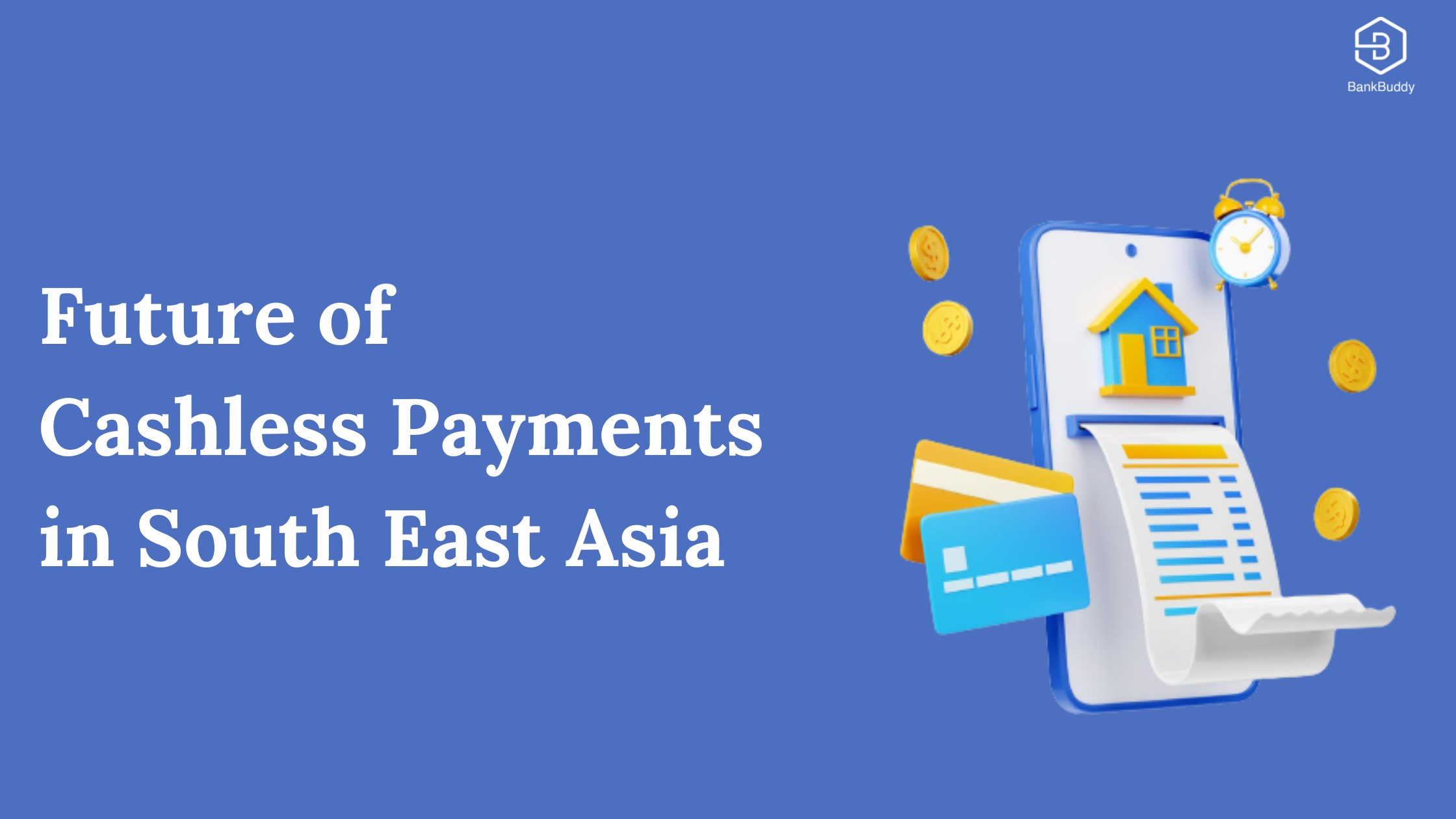 Future of Cashless Payments in South East Asia
Southeast Asia has seen a rising demand for cashless payments in the form of card/account-linked QR payments, standalone digital wallets, or embedded wallets in SuperApps.

Various factors have fueled this growth of digital payment including growth in e-commerce, government-led initiatives towards financial inclusion, convenience & increased accessibility, and changing consumer behavior patterns, especially among the tech-savvy millennials and GenZ.

Traditional banking payment channels like debit & credit card payments are being edged out by cheaper digital payment options- Local wallets, Apple/Google Pay, Alipay, Gojek, and Grab Pay.

"The arrival of new payment methods is accompanied by new competitors. Banks slow to invest in next-gen payment options could lose up to $89 billion in revenue between now and 2025"- Accenture.
Rise of Cashless Payments in SEA
The surge in cashless payments is following a similar trajectory to Africa where non-bank players are leading the change with an integrated payment ecosystem and moving towards a full financial service platform.

"Today, consumers have already moved from basic mobile money primarily offering peer-to-peer (P2P) transfers and cash in, cash out (Wallets 1.0) to wallets offering more complete financial services, including bill payments, savings, loans, and insurance (Wallets 2.0). We are already seeing improvements in Wallets 2.0, leading to feature-rich wallets that extend beyond the core financial services to include in-app shopping, access to services, and integration with online merchants, marketplaces, and platforms as a checkout option (Wallets 3.0)." - Mckinsey Future of payments in Africa

Cashless payments, such as wallets, have evolved significantly since their introduction in SEA. The trend is now shifting from single-purpose payment tools to multi-functional platforms by offering: P2P payment transfers, bill payments, rewards, cashback, discounts, personalized recommendations, etc.

In southeast Asia, Mobile wallets have gained the highest traction amongst first-time users (33%), followed by online cards (30%) and QR code payments (26%)- Consumer Payments Attitude Study, Visa

Amongst all these options, QR Payments provides customers with the simplest, secure, and embedded payment options in the existing app, mobile browser, and web and eliminates the need to invest in costly POS infrastructure.

Several key factors are accelerating the use of QR payments in South East Asia: 66% of consumers feel the convenience of not needing to carry cash, 61% say due to physical safety, 60% say due to ease of set up and use, and 58% say that they have the convenience of not needing to carry a card.
SEA payment landscape 2023 and beyond
Banks in Southeast Asia can still win the payments battle by adopting innovative strategies and tools to enable:

Frictionless Payments across payment rails:

● Offer an omni-rail payment platform to let the customer choose the best payment option.
● Simple Artificial Intelligence-based onboarding journey for customers and merchants.

Lower transaction cost:

● Reduce network fees and share higher margins with merchants via pay-by-account.
● Soft POS with zero setups and maintenance costs for merchants
● Embedded payments in online channels & physical stores with Dynamic QR

Offers and recommendations

● Enhance customer engagement with loyalty rewards and coupons.
● Boost revenue for the business through micro-targeted cross-sell and upsell hyper-personalized recommendations.

Talk to us to see how the Bankbuddy Digital wallet is enabling the shift to smart payments with embedded dynamic QR payment, merchant onboarding, hyper-personalized offers, and more

Read more - https://bankbuddy.ai/blogs/How-QR-codes-are-shaping-the-future-of-Digital-Payments