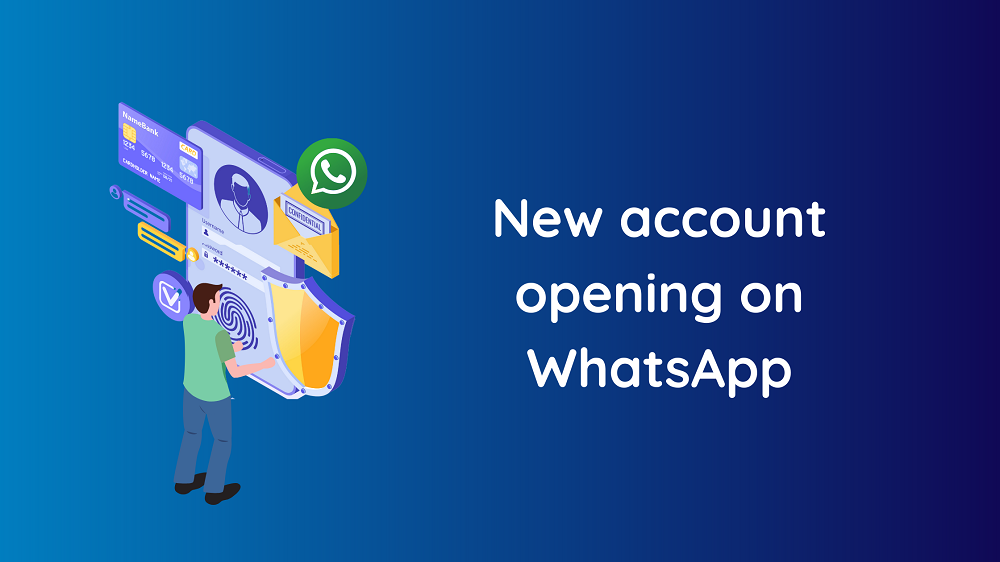 New account opening on WhatsApp
58% of banks state complexity as the major factor that pulled them away from offering multichannel onboarding to their customers.

With over 2 million active users worldwide, WhatsApp has become one of the most effective and convenient channels of customer interaction. Offering WhatsApp-based instant account opening can become a game-changer for banks looking to attract and frictionlessly onboard new customers.

How can banks offer a secure and instant account opening on WhatsApp?

The BankBuddy composite AI platform offers a comprehensive onboarding experience on WhatsApp with flexible journeys based on customer status (Diaspora, Resident, etc.) segment and product categories (Savings accounts, joint accounts, current accounts, credit cards, wallets, and loans, etc.).

It enables customers to complete new account opening in a matter of minutes with hassle-free document upload, automated data extraction, pre-populated values (based on location, customer segment, product), and real-time document verification with liveness detection, face match, and live agent chat.
Here's how we do it:
Customer identification:

Identify new and existing customers with WhatsApp number-based verification and initiate customer-specific onboarding journeys.

Ecosystem and third-party integrations:

Integration with core banking systems like Finacle and external APIs including government databases, AML check – OFAC Interdict, Cifas national fraud database, and more, to instantly verify customer information and ensure regulatory compliances.

Instant document verification for retail and corporate/SME accounts:

For individual customers- ID check, passport check, signature and address checks (against Electoral rolls, Phone Directory, etc.) and validate IDs including passports, national IDs, and Driving license, etc. with live selfie.

For corporate and SME account opening- UBOs and Officers check, PEP Check Insolvency check OFAC check, Sanctions check, Adverse Media information, and more.

Joint account opening:

Extend the facility of Joint Account Opening digitally on Whatsapp. Customers can easily initiate joint account opening by submitting the WhatsApp number and email of co-applicants. Onboarding link is auto-generated and sent to all the applicants for seamless origination and CIF creation for new applicants. End-to-end integrations ensure a frictionless journeys resulting in enhanced customer experience.

Progressive profiling: Banks can set transaction limits and enable instant account opening with or without debit freeze based on the account type, level of eKYC, customer segment, or transaction type - individual transactions or aggregate transactions.

Maker checker: Maker checker for bank admin to approve with inbuilt document management system to store and view data. The added authorization layer is to prevent any fraudulent activity, unintended errors or deviating from the process.

Inbuilt analytics: Leverage Inbuilt analytics and machine learning to analyze onboarding data and gather AI based insights including new customer acquisition along with the location, segment, product details), number of CIFs successfully created, existing customer account opening flows, CIF details like mobile number & application ID source, etc.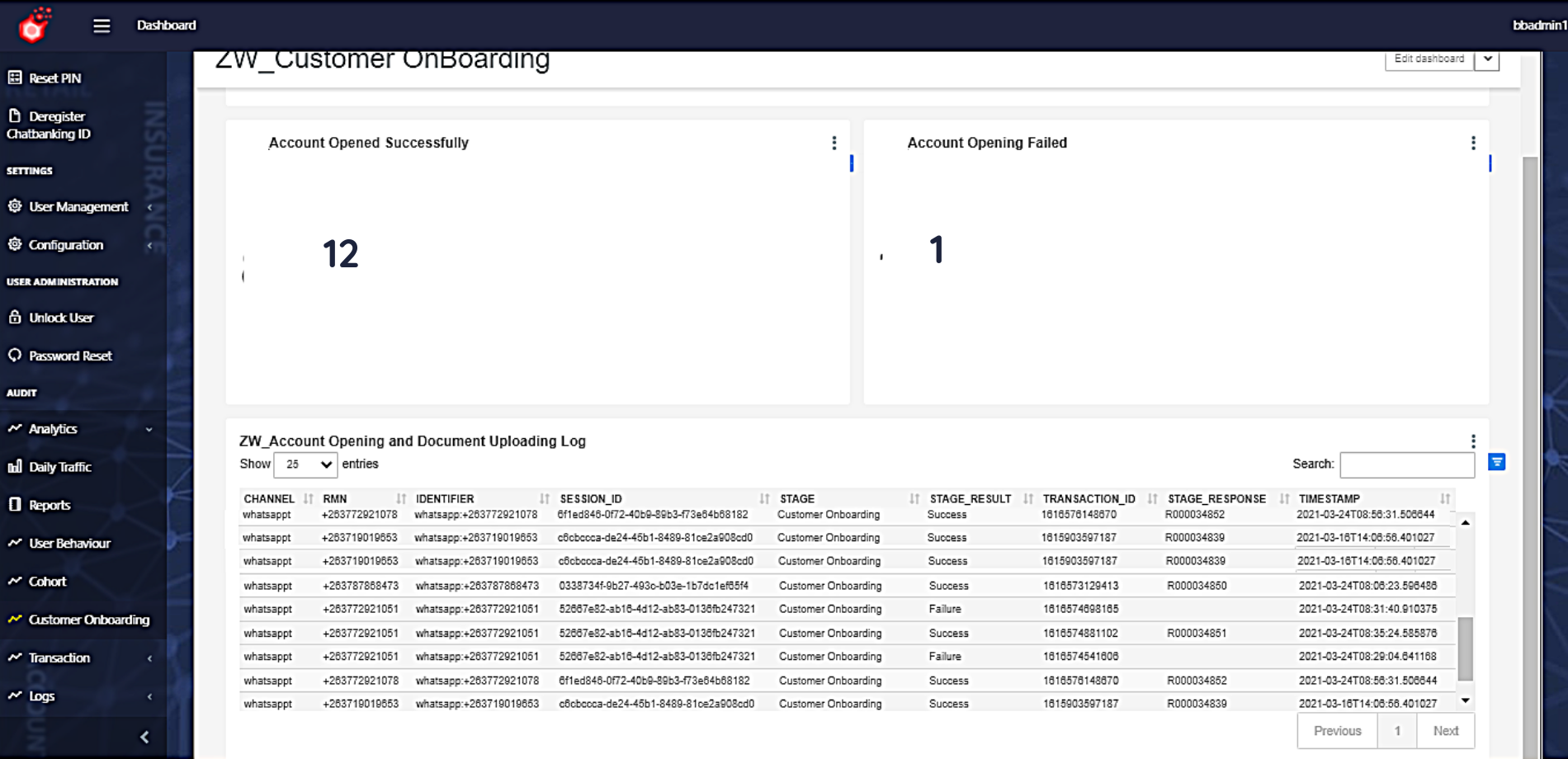 The BankBuddy omni-digital onboarding platform leverages AI models, computer vision, and machine learning, to enable banks to complete the entire digital onboarding journey, from customer registration, document upload, data extraction, and verification, in a single frictionless flow. Connect with us today to kick start new account opening on WhatsApp

Read on to find about secure WhatsApp banking customer journeys on the BankBuddy composite AI platform.