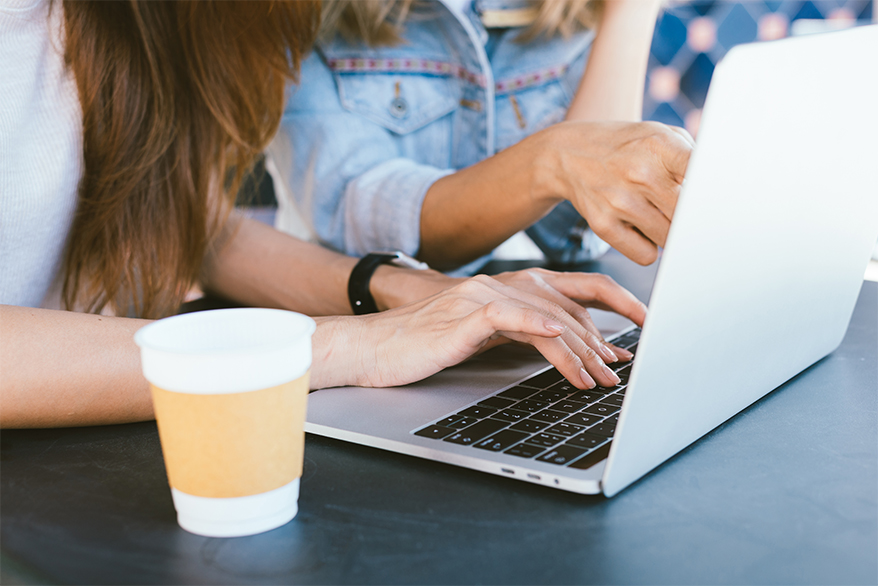 Chatbot for Personal Loan
Personal Loan customer journeys are unique, bank prospects are looking for specific terms and speed/agility is key decision enabler. Existing customers expect a low touch seamless experience for reloan or top up loan with minimal intervention.
Enhance personal loan CX : Automate personal loan application process, reduce time taken to collect data, provide guided flows for quick resolution of queries & reduce cost to serve with chatbot based task fulfilment
Increase conversions via conversations using intelligent bots for personal loan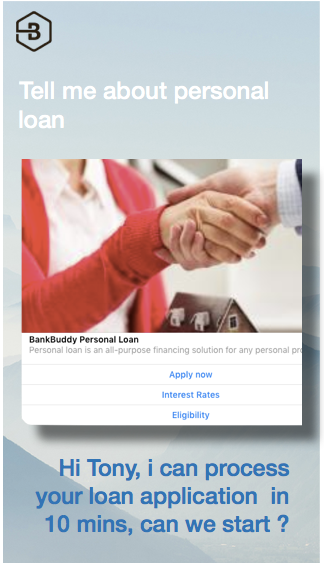 Agile on-boarding :Enable faster conversion via predefined cues, triggers and CTA's. Leverage task bots to enable end to end transaction flow for personal loan transactions e.g. Loan account opening data collection, KYC etc. Provide quick context specific answers to prospects and customers to enable instant decision and action to reduce on-boarding abandonment.

Low touch reloan/topup process : Provide seamless customer service with dynamic conversation paths to cater to variations based on loan tenure, purpose, need, past interaction etc. Use incremental data collection approach for cross sell and up-sell and offer instant loans with chatbots.
How can BankBuddy help ?
Automate your personal loan lifecycle with chatbot based task fulfillment for customers, employees (B2E) and partners (B2B).

All BankBuddy personal loan chatbot modules can be deployed together or as standalone. BankBuddy can be easily configured to suit the bank's terminology, language support, customer service processes, backend interface requirements, human handoff triggers, security and validations etc.

Assist
Simplify your customer's quest for information with BankBuddy FAQ chatbot for personal loans. Our guided flows for personal loan are designed with happy path leading towards quick resolution of queries.
Automate
BankBuddy chatbot for personal loan has a variety of plug and play task bots for common customer service processes e.g. loan origination, data/document collection, address change, disbursal management, KYC, payment mode change, foreclosure, rate change, topup loan application, loan restructuring, loan closure etc.
Analyse
BankBuddy customer journey mapping can help you optimise the product and process attributes based on funnel insights, exceptions, conversions etc.
Benefits :
Enhance conversions
Increase upsell
Reduce cost to serve
To foster superior and automated customer interactions, get in touch with us at
https://bankbuddy.ai/