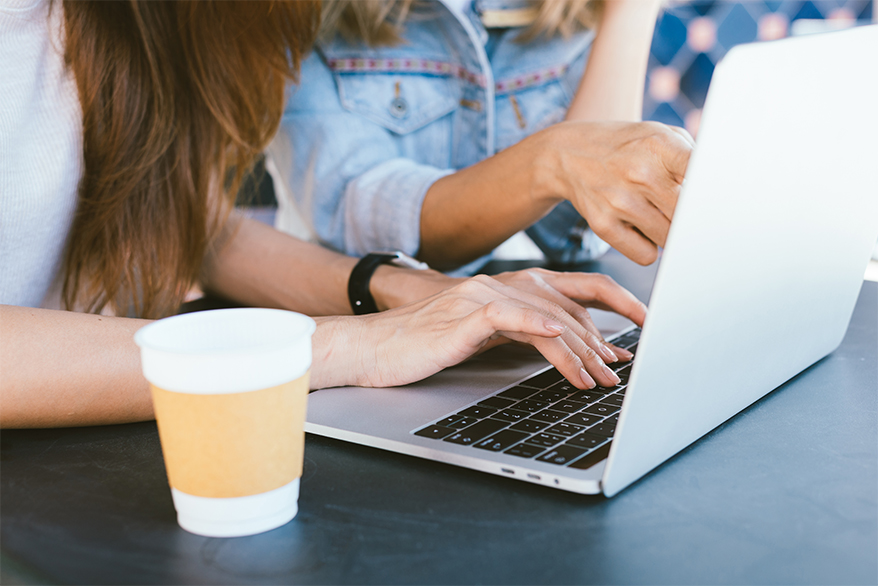 Context-based Next Best Action in Banking
Artificial Intelligence is revamping the way customers interact with banks and financial services. Though the customers are already digital, they constantly expect to shorten the interaction time with their banks on various digital and physical channels. As discussed in our previous blog, conversational AI is one such technology that is helping bank customers simplify their interactions and find quick resolutions to their inquiries.

But, is there a way to make these customer engagements super-interactive and deliver experiences that exceed customer expectations?

Can a technology foster banks and financial services to go beyond the product-centric to a customer-centric approach?
Conversational AI can help financial institutions leverage advanced analytics, machine learning and contextual engagement to provide a highly personalized experience.
Well, a perfect blend of Conversational AI and Predictive analytics (Next Best Action or NBA) has answers to these questions. The best way to drive revenue stream and build a loyal base of customers is to dive into customer analytics and understand the customer behavior at the individual level. With the help of CI & NBA, banks and financial services can better understand the customer journey and connect when they are most likely to accept the product-offering tailored especially for them. This approach sets aside the idea of banks and financial services to market a single product to all their customers who are at different points in their respective customer journeys.

NBA feeds on current context as well as past data of transactions, products and services subscribed by the customer to create dynamic personas to determine the chances of next best action of the customer. Demographics such as age, income, life stage, social media presence etc., also add value to the insights picked up by the NBA to factor in behavioural attributes of a customer. Insights such as customer preference for digital channels, products held, transaction patterns, length of stay on each page, products explored and depth of each visit can act as game-changers in engaging the users with relevant content, products & offers.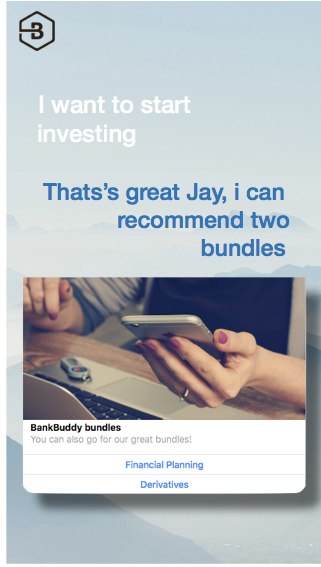 How can financial institutions hyper personalise their customer experience?
Deliver super-engaging personalization to customers
Conversational AI & predictive analytics based NBA can help banks and financial services curate personalized offers, services, and rewards to match customer preferences. All this can be achieved with the help of dynamic persona generation and product attribute mapping where banks do not have to stick to the classic Gold, Silver, Platinum kind of limited segments and rely on spray and pray targeting.
With dynamic segmentation and context relevant product mapping , FI's can determine customer's interests and provide real-time recommendations to enhance conversions, cross-sell and up-sell.
Managing Automated recommendation process
Conversational AI and predictive analytics based NBA pushes banks and financial services to step up the customer experience game by capturing event data as per various customer interactions. It not only captures transactions in real-time but identifies various customer behavioral patterns on different channels and at various time frames. The complete automated process helps in determining a profile in real-time and dynamically generate customer personas by using Artificial intelligence models. Based on this persona and product attribute mapping, banks can easily predict a next-likely product that should be offered to the customer where the probability of acceptance is considerably high. NBA is not only about providing customer insights but giving power to banks where they can boost their marketing, operations, and customer-facing teams with information to provide a superlative and exemplary experience to their customers. NBA helps marketing teams to dynamically track the previous history of offers to avoid pushing the same offer to the same set of customers. Banks can easily generate and deliver relevant notifications as per customer analytics. The whole scenarios are automated making analytics and customer strategy converge to deliver value to the end customer.
Enabling context based omni-channel approach powered by NBA
NBA helps in creating an individual picture of each persona and maps it with closest match to determine the propensity to buy .With conversational AI that is able to determine customer intent in real-time, banks and financial services can understand the current context of customer interactions and apply past behaviour data of the customer & similar personas to dynamically predict the best fit product, service or offer which is context relevant and has a much higher probability of conversion/cross sell.
In a world full of uncertainty, what's certain is that Banks and Financial services need to adopt an innovative and dynamic approach that can help them engage customers by delivering customer experiences that exceeds their expectations. And, Bankbuddy just does that with its cutting edge Artificial Intelligence platform. Bankbuddy cognitive banking solutions powers bank and financial institutions with customer experience management, hyper-personalization & operations automation.

All set to deploy AI applications for banking and financial institutions, visit https://bankbuddy.ai/