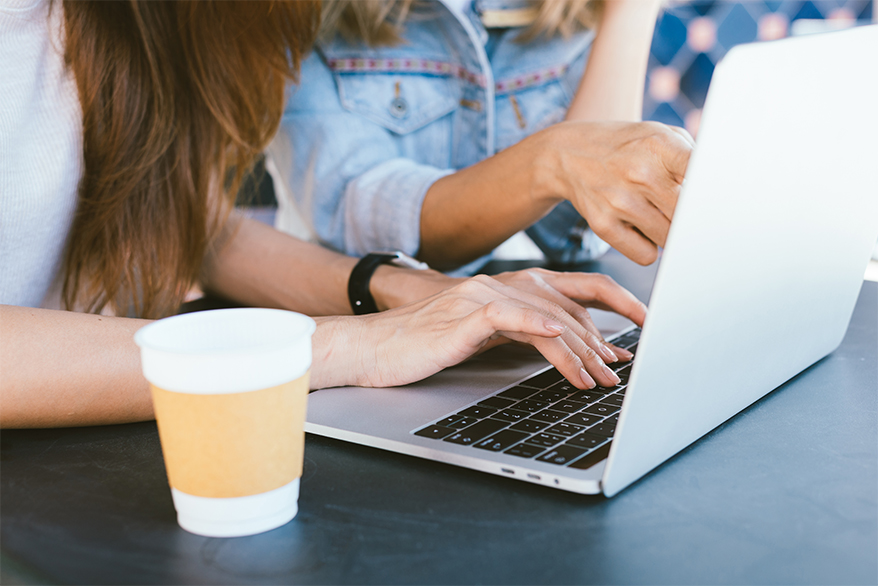 Conversational AI in banking
Conversational AI is the next big thing that is changing the way customers interact with banks and financial services in the new digital world.

As per an Oracle's survey "80 percent of businesses want to deploy a chatbot by 2020". The fact clearly indicates the radical shift of the world to a more digitalised economy where the chatbots and voicebots are changing the customer experience game.

Thanks to the leading brands like JPMC, AMEX, Bank of America etc., who have already inferred the essence and devised Conversational AI-based solutions that can deliver amazing customer experiences. With conversational AI gaining the spotlight, customer engagements for financial institutions can now be highly personalised and interactions can be easily automated across the web, voice, messaging platforms, and mobile.
Conversational AI can help financial institutions leverage advanced analytics, machine learning and contextual engagement to provide a highly personalized experience.
Context can help Banks engage customers throughout the customer journey, from information request to account opening, to on-boarding and through relationship expansion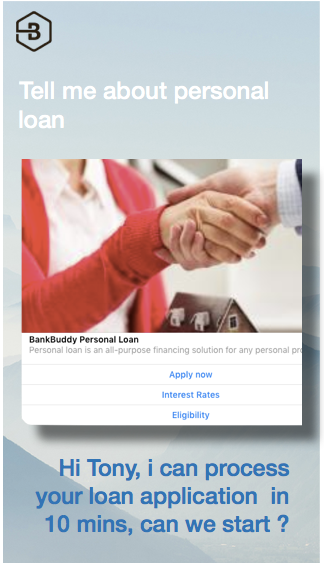 Relevance of Conversational AI for financial institutions
Conversational AI enables people to interact with banks by simply initiating a conversation (text, voice) in natural language. The most common reasons for its adoptions are:
App Fatigue–
The customers, especially the millennials are suffering from 'App fatigue' also known as 'App overload'. With billions of apps to choose from, it becomes really difficult to decide the usability of an app. Moreover, with time, the rigid functionality and one way interaction UI has become outdated.
Voice First Browsing
– "By 2020, 30% of web browsing sessions will be done without a screen." With Conversational AI taking the throne, we will soon see speech-enabled applications ruling the web & mobile world. The voice first browsing is enabling frictionless customer experience by meeting the speed and accuracy requirements of seamless interaction.
Google Assistant is available on more than 500 million devices and will be available in 80 countries by the end of the year leading to a massive adoption of multilingual voice first applications. The time has come to understand the immediate business needs and act on a technology that will not only provide rich information but also feed real-time insights into applications quickly and efficiently.
Changing customer expectation
– With rising customer expectations & stiff competition from fintechs, it is highly relevant for customer experience teams of financial institutions to rethink their business strategies about the need to provide instant, context relevant and hyper-personalized service to their customers.
Benefits of Conversational AI for financial institutions
As per an Accenture survey "Over 70 percent of consumers want to have access to AI-powered advice for banking and insurance services."

Here are a few ways in which Conversational AI can revolutionize the customer experience in Banking:

Superlative customer experience – Customer conversations are meant to build solid and long-lasting memories that inspire customer loyalty. Conversational AI overcomes the limitations of one-way digital channels by providing real, human-like interactions, delivered at lightning fast speed to the intended customer. Further, with voice-based digital assistant technology, banks can establish a seamless customer journey by taking the load off branches and contact centre with voice-activated bots.

Lower cost to serve – With 30% lower cost to serve as a result of faster query resolutions and high volume information dissemination, financial institutions can raise their customer experience levels by using a judicious mix of human and machine interactions. Further, multi-lingual bots can help banks expand their each with much lower cost.

Better conversions with cross-sell and up-sell opportunities – Conversational AI can use real-time conversation data to create meaningful context-based interactions. The context coupled with customer behaviour analytics like buying patterns, interaction history and life stage data can be used to create hyper-personalized offers, micro targeted campaigns & persona-based dynamic customer journeys, leading to a multifold increase in conversions, cross-sell and up-sell.

Faster Employee Ramp-up – Conversational AI and voice-based digital assistant technology have further lead to a fundamental change in the employee relationship with their employer financial institution. With automated processes and faster query resolution employees can now be quickly ramped up. Moreover, the information related to their day to day tasks and other related information can be easily conveyed via voice-activated bots that too in an efficient manner.

. To enable seamless conversations an advanced cognitive banking application like BankBuddy leverages automatic speech recognition, natural language understanding (NLU), knowledge graph, dialog management, text to speech, SSML, computer vision, recommendation engine, channel middleware and back end interfaces.

To foster superior and automated customer interactions, get in touch with us at https://bankbuddy.ai/